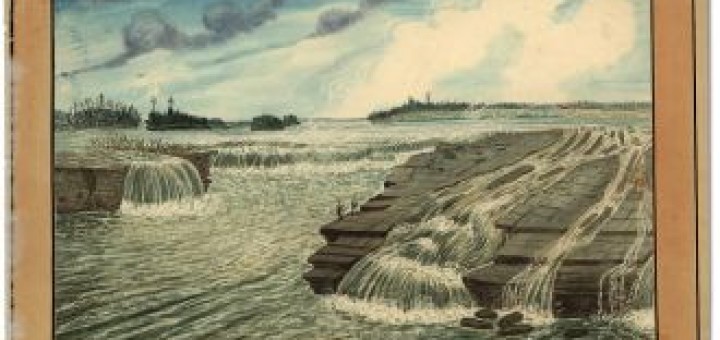 Chaudière Falls began as a sacred site and meeting place for as many as 65 First Nations. It was subjected to 200 years of industrial use and abuse that mostly enriched the few. We cannot let for-profit development overpower the land and water again.
It is time for three islands and the dammed water around them to heal. Sign our petition to Free the Falls.  Here are 10 reasons to oppose the proposed commercial development.
Why are we inviting all Canadians to return Chaudière Falls and its 3 islands to honourable uses? It's because people and a natural environment matter more than profit and posturing. The Falls and its adjoining islands can become a natural oasis and gathering place fostering healing, unity, and reconciliation.
What needs to be reconciled? Canada's relationship with Indigenous people. Canada's relationship to islands and water that sit and flow in the centre of this nation's capital. Canada's relationship to promoting peace in the world.
The nation's capital has a museum of war. Where do we celebrate peace?
Ottawa allows embassies from 129 countries to occupy prime real estate. Where is there an embassy, or even one acre of land, to honour the state's relationship to First Nations?
The vision for Chaudière Falls and its 3 islands was held, during 30 of his 97 years, by Algonquin Elder William Commanda. He lobbied and he prayed for A Circle of All Nations at this site in the Ottawa River. It is this vision that world-class Indigenous architect, Douglas Cardinal, is carrying today. See his call to action.
Let us be clear: the work we are doing involves all Canadians because each of us has a stake in creating a future of peace and justice.
A place of power is waiting for our creative energy to bring it back to life. By doing so, Canadians can respect the value of nature, support national healing, and uphold peace and goodwill as a paramount Canadian values.
In 2017, as Canada celebrates 150 years as a federation, this country will be ripe for reconciliation. The historic and magnificent Ottawa River, Chaudière Falls, and these 3 islands can support Canada's emergence as a nation that respects Indigenous values and cultures, and showcases them to the world. It is time to bring an honourable vision to fruition.
Our work to free Chaudière Falls and its Islands involves two legal challenges in 2015. If you support our vision, please donate generously to support the work of our legal team.  Also see What Can I Do.