The Falls Are Free – Winter Solstice – December 20, 2020
FaceBook - Weekly Spirit Calling at Akikodjiwan/Chaudière
FaceBook - - Weekly Spirit Calling at Akikodjiwan/Chaudière - https://www.facebook.com/events/3388491064600155/ OR A small number of people will be at the Viewing platform by Chaudière Falls.
After a century of the Chaudière Falls being dammed and imprisoned, they have been unable to give us the healing energy that we need to grow as a species in our own humanity. However, there is now a new energy starting to emanate from the falls. We believe that the work of raising the energy of this site begin with Grandfather William Commanda before his transition in 2011, since he was the keeper of a vision for this sacred site for over 30 years.
More recently, hear Albert Dumont speak for this site —
This sacred site is at the centre of a natural Medicine Wheel formed by the Ottawa River, the Gatineau River and the Rideau River.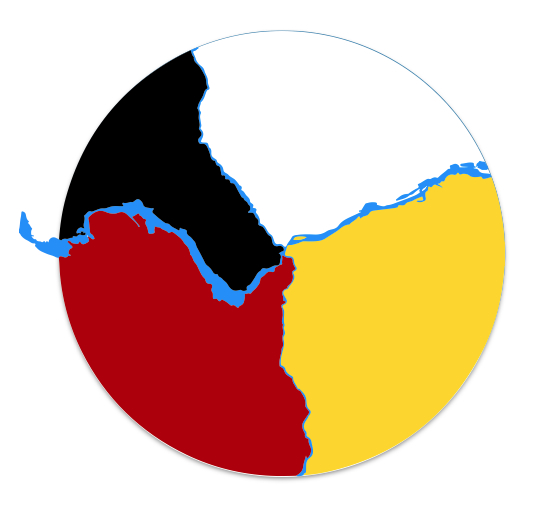 Let's come together to build on this new energy, which will not only heal the falls and the islands but the whole collective of humanity as well.
The newer frequency of the falls is now at the level of Truth and Justice. This increased energy means that it's more important than ever that we be aware of our thoughts, recognizing that thoughts become what we see in the world. By keeping our thoughts strong and healthy, we'll see positive changes in the world.
We've been coming together at the viewing platform by the falls every Sunday since November of 2018. We smudge, drum and light a fire. On March 24 of 2019, a larger number of people came together in ceremony for the increasing energy of the falls. We continue to gather at this sacred site.
The winter solstice on December 20 this year will be an exceptionally special day.
If you would like to be part of growing this energy, join us on any Sunday from 2:30 to 3:30 pm (EST) eastern time. We are live on FaceBook – https://www.facebook.com/events/3388491064600155/ 
Come and feel the energy of the falls and rushing waters. Come and join your energy with that of the water.