News
Elder Albert Dumont on Arboretum Festival Panel
August 26, 2015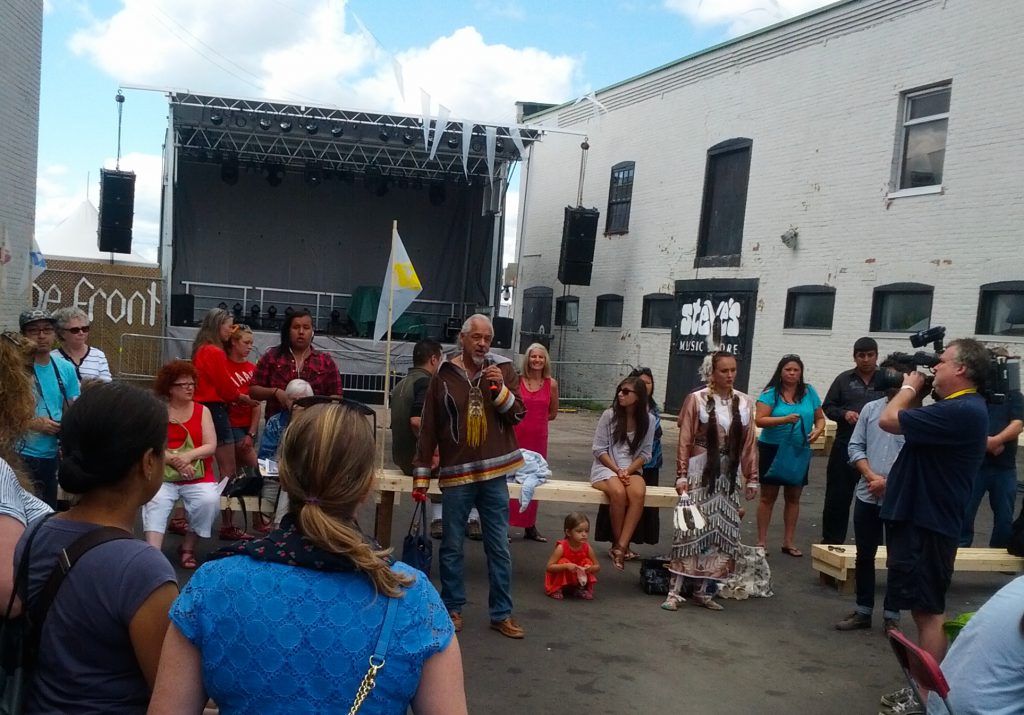 Algonquin Elder Albert Dumont was part of a panel discussion about "Unceded Algonquin Territory" on August 22nd at the Arboretum Festival, held on Albert Island. In his recent blog post, he questions views asserted by other panelists about the private development of the sacred islands and expresses the deep need for spirituality in today's world:
"This is what I was told at the Arboretum Festival. Asinabka (Chaudière & Albert Islands), a site sacred to the Algonquins for thousands of years is now 'private land' and the 'owner' of it [Windmill] can 'do with it what it pleases.' How can our sacred space be privately owned by anyone other than Algonquins if it's never been given up?"
Read Albert's blog here.