News
High-profile author signs petition to federal leaders
November 4, 2015
Every one of the 3,200 signatures on this online petition comes from a person whose support we appreciate.
Gita Baack, who started the petition, was gratified when acclaimed author, John Ralston Saul, signed a paper version she ceremoniously presented to him at a media event on November 2. (Use Explorer browser for best viewing of APTN report by Annette Francis.)
The petition has taken off, with signers from across Canada, since it was launched six weeks ago. Help us get to 5,000 supporters by sharing it via email and social media.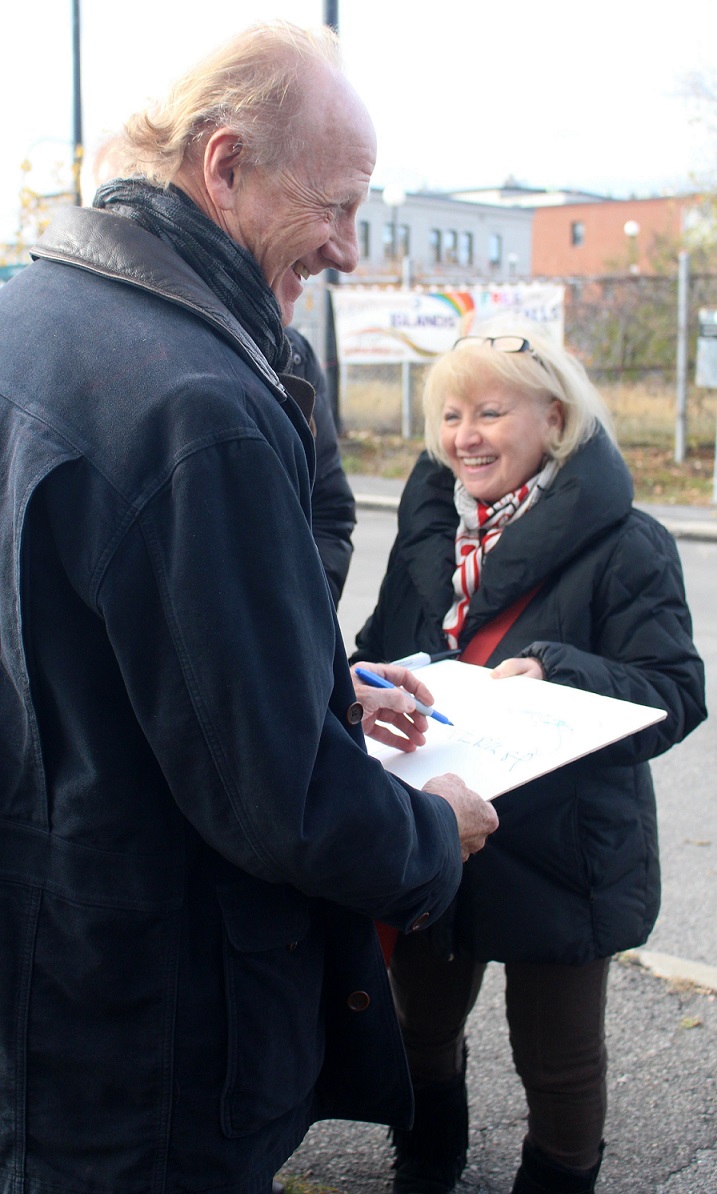 Gita Baack (right) provides John Ralston Saul (left) with the petition and a pen at the Victoria Island event on Nov. 2.